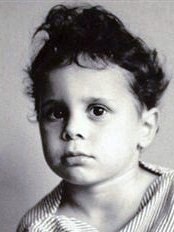 Ray Richmond is considered one of the leading experts on television, media and the entertainment industry. For the last 15 years, he has worked as a television critic, columnist and reporter for a number of publications including The Hollywood Reporter, Daily Variety, the Los Angeles Daily News and The Orange County Register. In 2009 he launched his own firm, The Ray Richmond Company, where his clients include Deadline Hollywood, Hallmark Entertainment, FX Networks and others.
In addition to breaking news, writing personality profiles and conducting interviews, Ray is a fully accomplished and prolific author. Currently, he is writing two books. One is a final season tribute compilation to the Emmy Award-winning FX drama series Rescue Me and the other one is a memoir from the famed paparazzi couple Peter Brandt and Francine Alfieri Brandt, called The Paparazzi Next-Door.
Ray's other books include The Simpsons: A Compete Guide to Our Favorite Family, This is Jeopardy: Celebrating America's Favorite Quiz Show (2004), TV Moms: An Illustrated Guide (2000) and My Greatest Day in Show Business (1999).
Ray is also a respected radio commentator. He has worked as an expert commentator on entertainment at KFWB-AM and was host of the acclaimed four-minute weekly commentary TV Talk for the Santa Monica, CA-based NPR member station KCRW-FM.
Ray is a regular moderator at The Paley Center for Media in Beverly Hills and guest lecturer on journalism and communications at numerous colleges including USC, UCLA and Chapman University.